In the Vallée de la Gastronomie, Southern Burgundy is steeped in a long gastronomic tradition. It's the perfect place for chefs to work with the finest produce. Southern Burgundy lies at the crossroads of several production regions: Bresse, with its butter, cream and famous poultry; Charolais, specialising in beef and mutton as well as cheeses; not to mention the many local Burgundy products and Beaujolais-influenced specialities.
Our local products
The Mâcon region is essentially a wine producer with two complementary vineyards, the Mâconnais vineyard and its strong predominance of white wines and the Beaujolais vineyarda specialist in red wines. There is also a very small production of a PDO goat's cheese, the Mâconnais.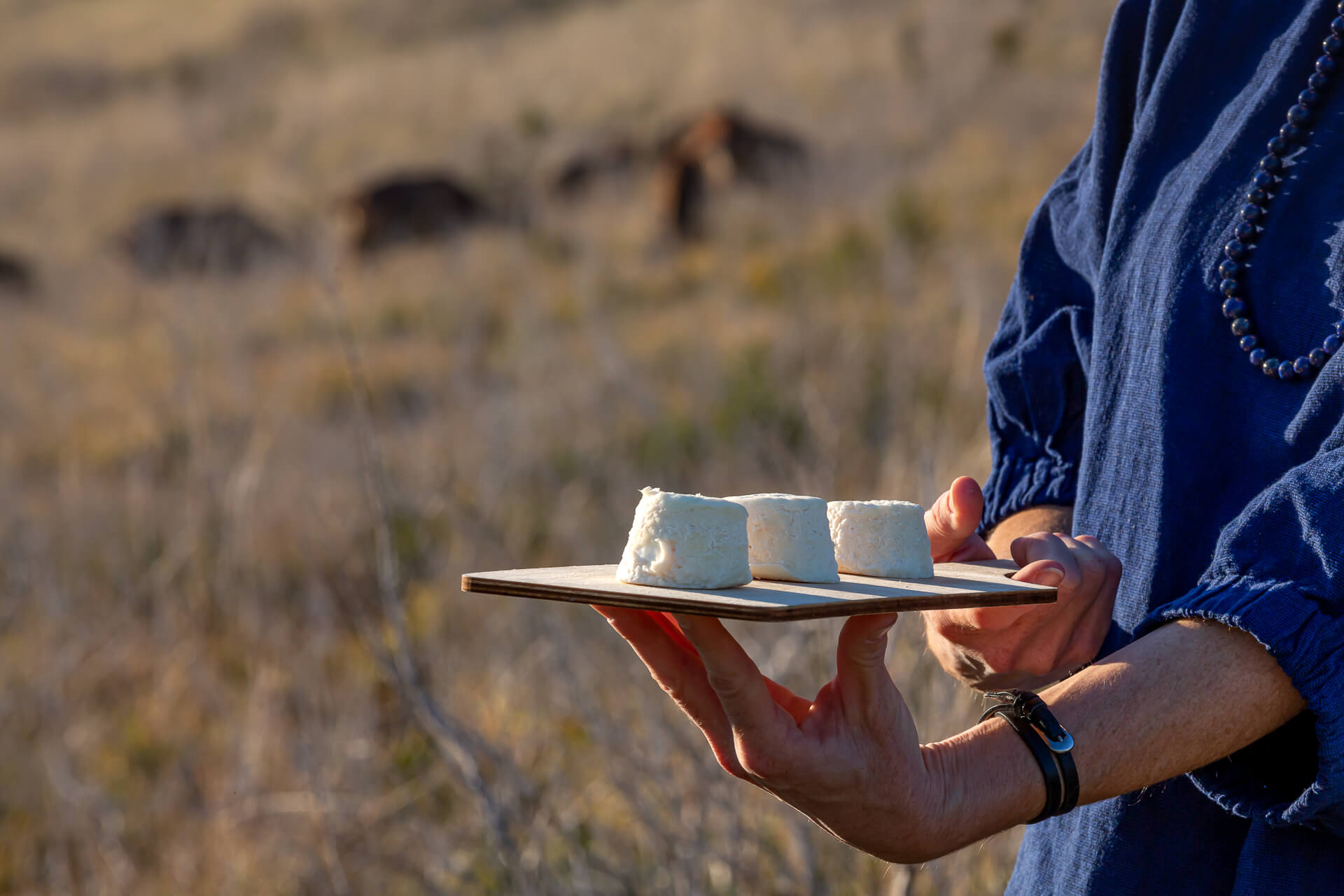 To the west of Mâcon, the Charolais breedThe Charolais, a white-coated cattle with an opulent rump, is recognised throughout the world. The quality of the Charolais is essentially based on high quality grass and the know-how of the producers.
Specialities to chew on!
No stay in the Mâconnais without tasting the famous Wafer... from Mâcon, of course! This very fine biscuit, rolled into a cigarette, golden and crunchy, is made exclusively in Mâcon and will melt your heart. It's often the speciality you decide to bring back home, because everyone loves it.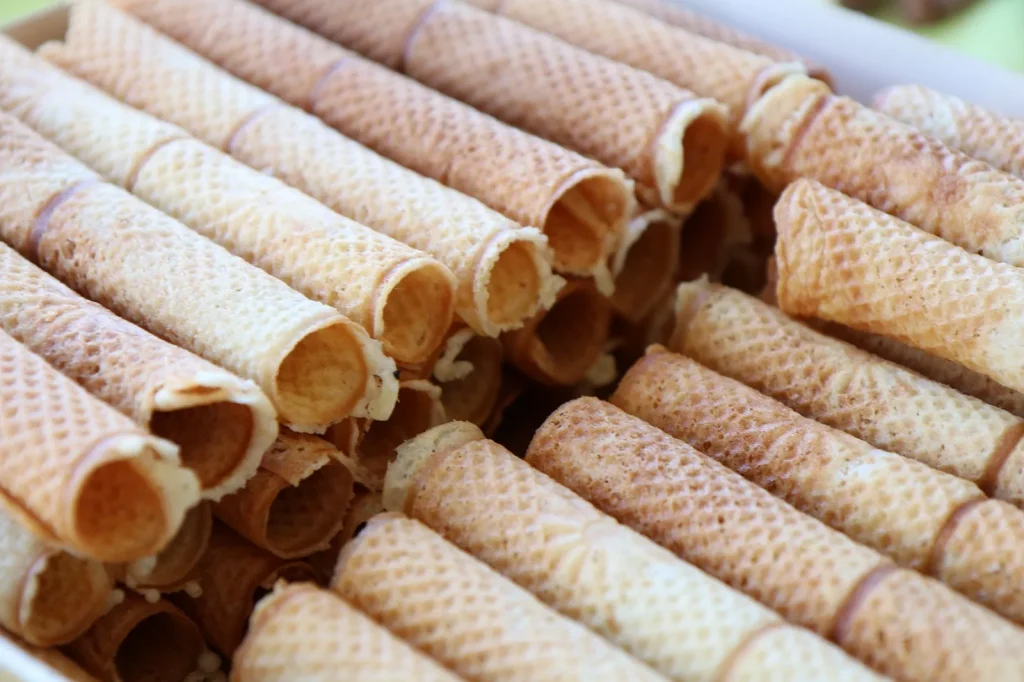 Another lesser known but equally delicious delicacy, l'Idéal mâconnais. This almond meringue cake with its praline butter cream will make you nostalgic for family Sundays at Mémé's.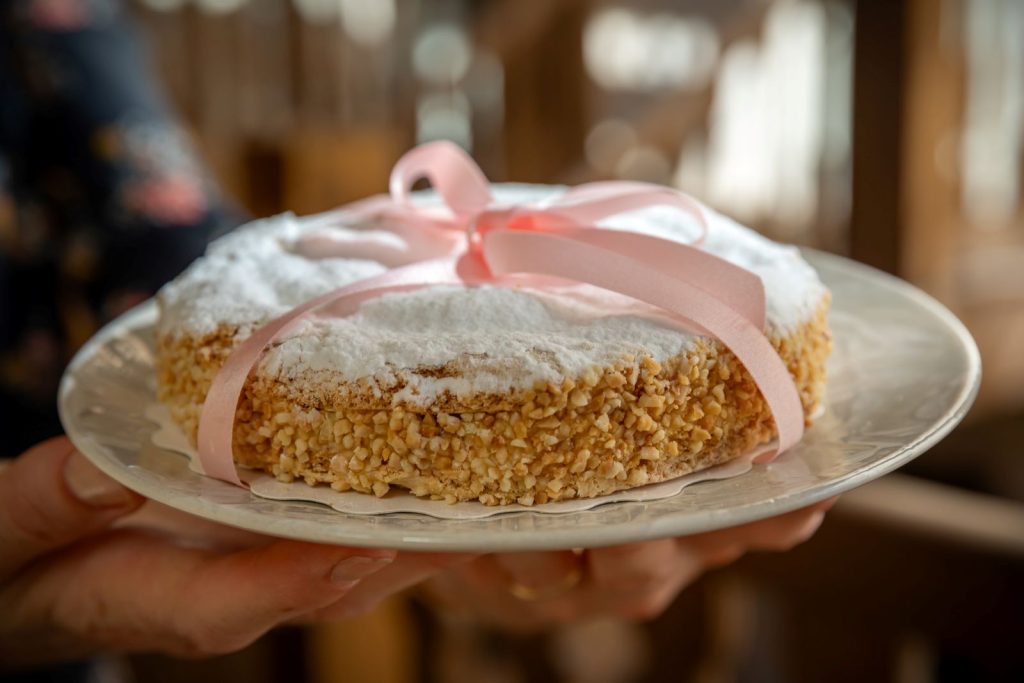 You will also find many Burgundian specialities in South Burgundy.
The snailIt can be found everywhere: fossilised in rocks, sculpted on the capitals of Romanesque masterpieces or in chocolate for dessert. It will be proposed as a starter, traditionally prepared with parsley, or in the composition of more original dishes.
Fish ! The Mâconnais, rich in rivers, offers a wide variety of fish (tench, carp, pike, pike-perch, perch, eel, trout, crayfish, not forgetting catfish!) The Burgundians prepare them in various ways, in meurette, Morvandelle, Burgundian and Mâconnaise style. As for the small fried fish, they are one of the best known specialities of the Val de Saône.
A gourmet kitchen
Many typical French dishes have their origins in Burgundy, the most famous of which is undoubtedly boeuf bourguignon. The cuisine of the "Côte vineuse", which draws its specific influence from the use of wine, or that of Bresse, with its emphasis on poultry and maize... You'll discover them at traditional addresses, local restaurants and other fine local eateries.
A concentration of fine restaurants
Our starred chefs
Many Michelin-starred chefs have always chosen to make their home in this region, which is easily accessible by road.
All our beautiful addresses